At Business Brains Consultancy we define success as helping our clients make the right business decisions. Our in-depth knowledge and breadth of experience have resulted from years of advising and running sector of the bio-fuel industry.
Business Brains consultancy has strong expertise and unmatched ability to perceive trends and identify the advantages. We advice our clients objectively and independently ensuring our clients best interests are always met. Because we deliver our core strength to consistently add value for our clients. Business brains consultancy is recognized as one of the country's leading bio-fuel consultancy firm.
Business Brains is a team of technocrat and management professionals. The organization has several industry experts as its associates available for industry specific advice.  The organization has developed a wide network of contact in Industry, Government Organizations, Government Research Institutes & also have tie up / reciprocal arrangement with other consultants & institutes in India and Overseas for access / exchange of information to work jointly on specific assignments.
Business Brains has an exhaustive in house database-covering subjects relating to field of activities. Business Brains has also equipped with latest infrastructure.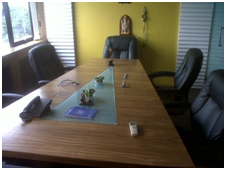 Core Competence And Services
Business Brains Offers a full menu of services to assist clients in developing solutions for their ethanol and bio-diesel industry.
Selective Preoperative Services
Strategic Recommendations for ethanol industry in support of long-term business viability.
Recommendations to proceed only if clear competitive advantages justify project continuance.
Preparation of Feasibility Report from various feedstock.
Detail techno-economic report.
Entire Turn-Key Consultancy including marketing back-ups.
Assistance in getting the requisite government licenses like, IEM, Letter Of Intent from Excise Department, Pollution Control Board (Consent to establish) etc.
Detail Engineering for Process & Instrumentation Like

Detail Techno-Economic Feasibility
Basic Engineering services like Site key plan, Design basis, Process flow diagram, Mass and energy balance, Process and instrumentation diagram, Process Equipment specifications, drawings etc.
Utilities specification
Equipment foundation drawing
Electrical
Instrumentation and control
Plant operation and Maintenance manual
Monitoring Pilot Production to Commercial production.

Sourcing of technology providers and arranging negotiations on client's behalf.
Assistance in technical Do's and Don'ts in erecting the project.
Developing of marketing information centers of the manufacturer.
Providing liaisons from domestic as well as international market for raw material procurement.
Member support through shared knowledge and benchmarking.
Environment Clearance From MoEF:
Assisting the industry in getting environmental clearance from MoEF.
Scope of work :
a) Screening/Fixation of Terms of Reference (TOR)

i) Study of proposed location and its suitability w.r.t. distillery unit
ii) Preparation of environmental management feasibility report
iii) Scoping of the EIA study for fixation of terms of reference
iv) Making an application in accordance with Form-1
v) Presentation to MoEF for TOR
Environmental Impact Assessment Study

i) Detailed study of the project process and its detailing
ii) Monitoring of baseline data for ambient air quality, water quality, soil quality, noise quality etc. within 10 km. radius (as per TOR)
iii) Secondary data collection from various govt. agencies
iv) Socio-economic survey of the study area
v) Hydrological studies of the area
vi) Satellite imageries from Govt. Department
vii) Scenario assessment – impact assessment and prediction
viii) Environmental management plan
Preparation of EIA report
Executive Summary of the EIA study (in English)
Assisting the industry for Public Hearing – for carrying out the Public Hearing, representatives of the people would be educated regarding the latest technologies and would be physically shown the plants operational as per the latest technologies.
Making presentations before MoEF for Environmental Clearance